We love to work with companies who have been managing their own campaigns for a long time, and just aren't seeing the same results as 1 or 2 years ago. CPC prices have risen across the board as more and more companies jump into ppc management campaigns. We know that song and dance all too well.

We started out by setting up literally hundreds of ppc campaigns, all of which ended up with the same result: Just about break even ROI. Then we decided that we had had enough of that and decided to build our own in house software for ppc management, automated bidding, and artificial intelligence. Since we have control of the software, we're never going to allow 2 clients bidding on the same keywords to enter into a contract with us.
Today, we tell all of our new clients that we strongly suggest using our automated ppc management to find the best performing keywords in their industry, using our software, because of the ridiculous ROI. And the best part? There is absolutely no upfront costs. We charge a  percentage of your adspend to manage your campaign.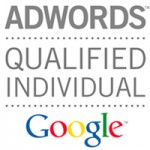 Here's how the process works:
1. Fill out the free consultation form (10 seconds)
2. We'll be in touch with you in 24 hours or less to schedule the call
3.  Give us MCC access to your Adwords account so we can do a FREE audit, (worth $200) also within 24 hours of getting access.
4. Sign a standard contract defining how our relationships will work, and then
5. Don't ever worry about your campaign again.
Of course we'll be available by phone or email whenever you need, and you'll be able to see immediate progress and cost savings in your account usually within the first week. Our goal is to get you an ROI asap using our ppc management skills, so you'll be more likely to stay with us for the long haul and then we can try and help you ramp up all of your other internet marketing needs. But the bottom line: We get results, and we are results based. If you're not happy with what we have done for you, we'll try and do everything in our power to fix any issues. We understand how important you are, and we'd like to treat you as such.
Need more proof?
Call us for case studies and satisfied clients, from many different industries including: Addiction recovery, Real estate, Education, Legal, Sales, and more.